CC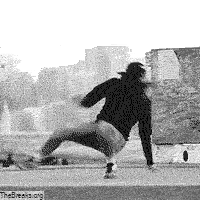 CC, or switch, Russian tap, tap, kickturn, footwork technique, "rocking motion performed in a squatting position with one leg extended" .
History
The CC was developed by Karate Manny in the 1970s . The original CC was called the "CC rock," named after Karate Manny's crew, the Crazy Commandos .
Variations
Any footwork technique with the CC rocking motion can be considered a variation.